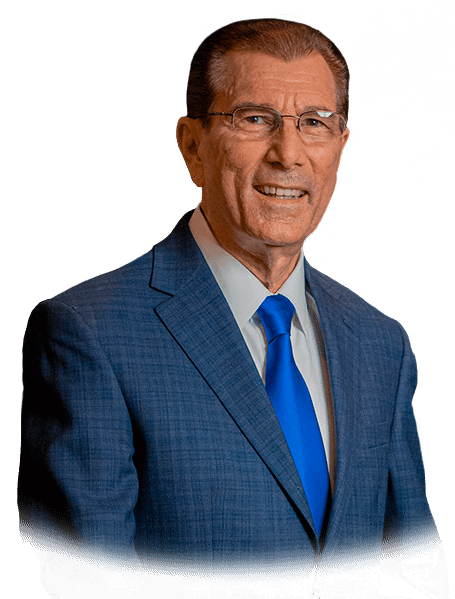 Author. Investor. Speaker.
DENNIS J. HENSON'S COACHING WILL SKYROCKET YOU TO SUCCESS
Dennis J. Henson is President of Vanguard Marketing and Investments Inc., Real IMPACT Franchises, and Equity Assurance LLC. He's a Real Estate investor, author, and speaker. With more than 50 years in the business world, Dennis has successfully managed many businesses and he's been involved in thousands of real estate transactions. An expert in single family home investing, he's helped numerous new and experienced investors move their businesses to the next level.
Dennis holds both a bachelor's and a master's degree in education. He has used his knowledge and fifty plus years of experience to perfect a unique mentoring program that provides training to new and experienced entrepreneurs throughout the United States.
He teaches that the ability to succeed lies in understanding and implementing seven unchangeable laws of nature. Learn to follow these ageless principles and, as Tom Hendrix would say:
"You can no more fail, than water can run up hill."
MASTER YOUR LIFE!
Tools to fit your lifestyle needs
SKYROCKETTING TO SUCCESS
Dennis has been involved in thousands of Real Estate transactions over the last 50+ years
Written by Dennis J. Henson, a seasoned Real Estate Investor, best-selling author, entrepreneur, and international speaker, this book describes why investing in Real Estate [SC1] is, as Marshal Field revealed:
"Not only the best, quickest, and safest, but the only way to become wealthy."
"The Royal Flush" points out how you can make smart, efficient, and knowledgeable investing decisions. The impression of a Royal Flush, illustrates how Real Estate offers far more significant benefits than any other investment. Using the information in this book, many have already propelled small investments into significant fortunes.
In this book you will find everything you need to know to decide to start investing:
• Create a long-term investment strategy;
• Leverage the powerful benefits only available with real estate;
• Compare how other investments stack up against this towering giant.
It will not only motivate but inspire you to seize this opportunity to take advantage of the most useful commodity on the planet.
Here is your chance to uncover the secrets of the very wealthy and how you can turn your investments into a winning hand!
GET IN TOUCH
Experience results and achieve your goals with Dennis Henson
Dennis Henson is President of Vanguard Marketing and Investments and Real IMPACT Training. He is the author of "A Millionaire's Treasure Map".
REI Training
Dennis has a dedicated training service to learn Real Estate Investing, you can read more here.