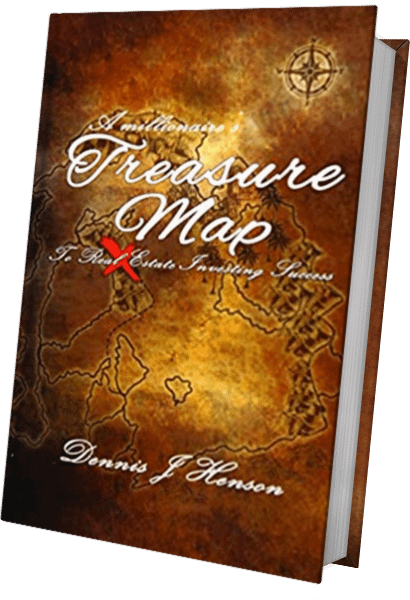 A Millionaire's Treasure Map To Real Estate Investing Success
By Dennis J. Henson | Available in Paperback
This is the book to buy whether you're just getting started in real estate investing or have been involved for a while but want to increase the returns you are getting on your investments. Real Estate Investor, Dennis J Henson, reveals the clues he followed to locate his own real estate investing treasure and build his multi-million dollar real estate empire.
Throughout the decades of his real estate career, he has taken time to mentor up-and-coming investors, and has developed a proven track record of success for those who follow his advice. Now he reveals that same information to you in the pages of this book.
Inside these pages you'll discover his proven strategies for finding unlisted deals, getting the financing to broker those deals, and closing more deals so you can make more money. He also passes on his wisdom for building a business that does more than change your pocketbook and changes your life.
His clues include such information as:
The formula for happiness so your investments bring you greater satisfaction
How to embrace change so change doesn't wipe you out of the market
The three most important things in real estate investing so you can focus your energy
The five M's of real estate investing so you know what matters and what doesn't
Evaluating the potential of an investment so you don't lose your shirt off an investment
How to build a buyer's list so money is never an issue
How to keep your costs low and your time free so your can find as many deals as possible
Everything you need to start or accelerate a real estate career on the path to success you'll find in these pages.
Follow the clues and uncover the hidden real estate treasure in your market today!